Published on
1 September 2023
On Wednesday 7th June at the Building Safety Groups' (BSG) 6th annual awards ceremony at the Williams F1 Experience Centre in Oxford, Wayne Manning won Site Manager of the Year for the South West region.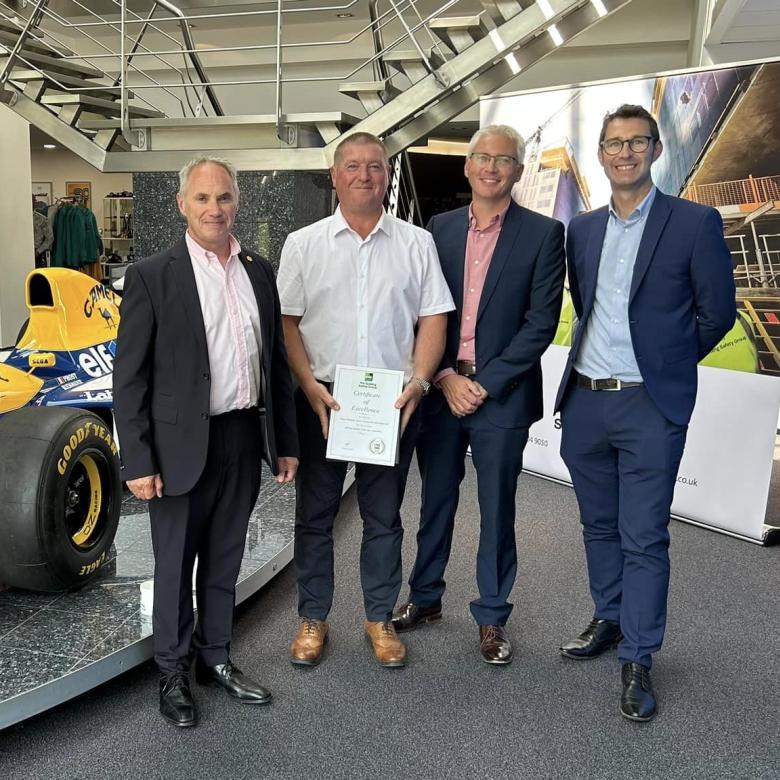 Raising the bar on health & safety standards
BSG Managing Director, Stephen Bell said: "The BSG Awards ceremony was once again a national celebration of our members' dedicated commitment to Health and Safety in construction. Recognised award winners such as 'Wayne Manning' should be immensely proud of their achievement and highly commended for their admirable approach to reducing risk in the workplace. It is BSG Members like 'Pearce Construction' who make a significant contribution to raising the bar when it comes to health and safety standards across the sector, and we offer them our congratulations."
Pearce Construction Managing Director, Paul Knox said: "We are delighted that Wayne Manning has been awarded the BSG Site Manager of the Year South West Award and I would like to congratulate every member of the team who has worked to contribute to this highly regarded health and safety award." "At Pearce Construction we have an extremely good safety culture in every area of our business and it is important to us that every worker has a safe place of work".