Published on
28 February 2023
Our site manager, Richard Young has been crowned winner of the Seal of Excellence in the NHBC Pride in the Job awards. Richard was presented the award in front of an audience of sector peers at an awards ceremony in Bristol for his work at Taw Wharf's Longbridge Quarter in Barnstaple.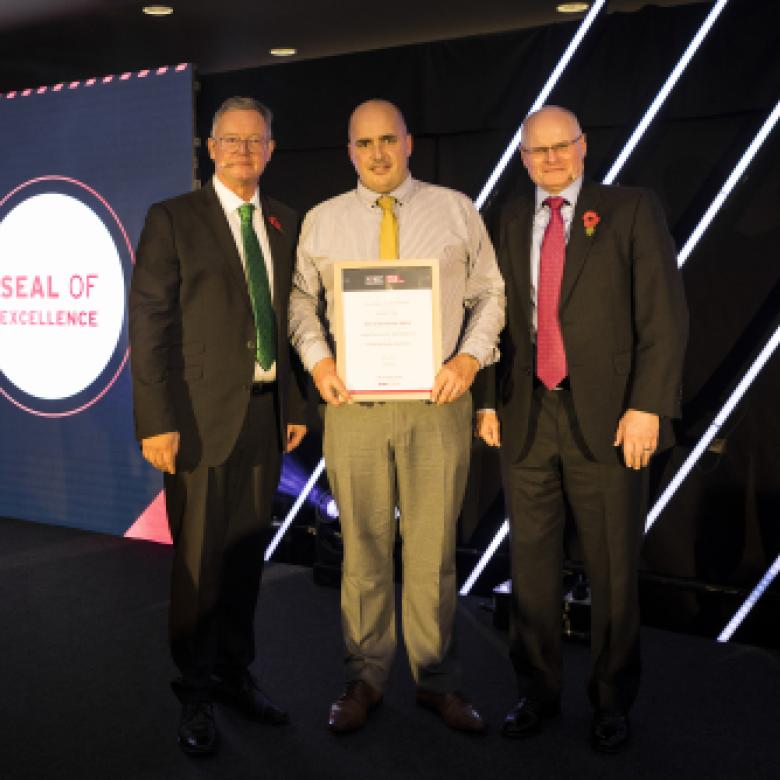 Recognising the very best site managers across the UK
Organised by NHBC, the UK's leading warranty and insurance provider for new homes, the awards are the most highly regarded in the house building industry. They recognise site managers dedicated to achieving the highest standards in house building and committed to building homes of outstanding quality for their customers.
Over four decades, Pride in the Job has underpinned NHBC's core purpose of supporting the delivery of high-quality homes. By recognising the very best site managers across the UK, showcasing best practice and rewarding excellence, the competition celebrates the vital role that site managers play in ensuring new homes are delivered on time, on safe sites and to exacting construction quality standards
"A site manager's role is one of the most challenging in house building and recognising their persistent drive for excellence is very much at the heart of the competition. Receiving a Seal of Excellence Award is a great achievement for any site manager and a Regional Award even more so, placing them at the top of their profession. It's no surprise that Pride in the Job winning sites have higher levels of customer satisfaction. The homes being built are amongst the best the UK has to offer."